tacon1
Posted 09-16-2004 at 15:02:45 [Reply] [No Email]
---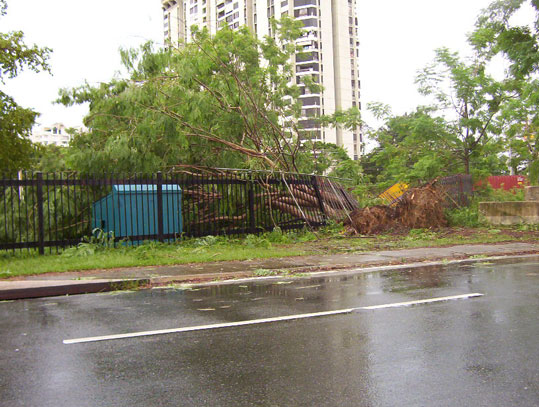 Not much to say about damage in the metropolitan area; San Juan, Rio Piedras, Santurce, Carolina. Power and water service to be restored soon. Hospitals are ok. Main strees are ok, police all over the intersections giving traffic control.

Just a few trees, debress and stuff all over the roads, some few blockades. Some flooding in certain areas already marked as is.

There is an estimate of 4000 refugees. Apparently 3 dead as of today and a few other injured.

Some schools resuming clases on friday 17, others on monday 20. Most banks are open and private agencies. Most government employees and universities to resume on Monday too.